Butler's Chocolates
Butlers Chocolates was established in Ireland in 1932. Eighty-five years on, the family-owned company is still crafting chocolate and confectionery in Dublin. Butlers are also known and loved throughout Ireland and beyond for its eponymous retail concept – Butlers Chocolate Café. It's an innovative experience, personifying the Butlers brand in over 30 locations worldwide including South Asia and Dubai.
Butlers Chocolates' sustainability plans have measurable, tangible targets which must be achieved over a specific time period. These targets include sourcing, energy and emissions, water and waste.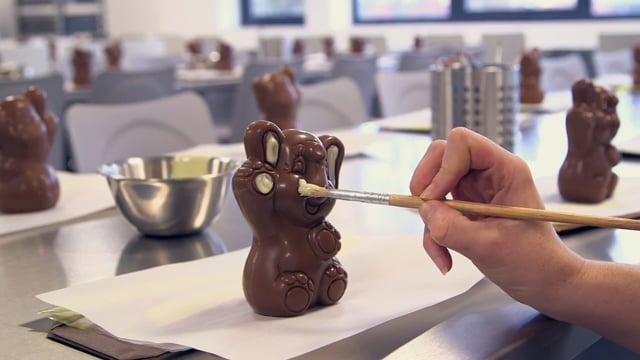 Key Sustainability Commitments
Committed to Responsible Sourcing
Butlers Chocolates is committed to the ethical sourcing of ingredients. Butlers Chocolates is a member of Cocoa Horizons, a programme which seeks to improve the livelihoods of cocoa farmers and their communities. The coffee used in Butlers Chocolate Cafés is Fairtrade certified and ethically sourced.
Focused on Renewable Energy
The company installed a 420,000kWh solar rooftop unit atop its Dublin factory; the biggest installation of its kind on an industrial premises in the Republic of Ireland. The installation of the unit meets approximately 14% of the company's annual energy demand with over 350,000kWh of electricity generated each year.
Support Communities at Home and Abroad
Butlers pride themselves on being a socially responsible company and frequently support local, national and international charity and social projects that are of benefit to the wider community. They support the Hope Foundation – a Cork-based charity that works to feed and educate street children in Calcutta and produces bespoke chocolate bars for the Hope Foundation, which they sell on to raise funds.
Similar Members
Molloys Bakery
Molloy's Bakery is a family run business now in their fourth generation priding themselves in the production of top quality bread and cakes.
Ballymaloe Foods
Ballymaloe Foods was founded in 1990 by Yasmin Hyde, daughter of Irish Michelin Star winning chef Myrtle Allen, when she saw a gap in the market for a great tasting, natural and versatile Irish-made condiment.