Richard Hogg - Sheep and Cattle Farmer
Richard Hogg and his father run a mixed farming system in County Kilkenny in the South East of Ireland. Here they rear suckler cows and sheep, with a proportion of the farm under forestry. Farming is in his blood, Richard is a fourth-generation farmer who hopes to pass this family tradition to his children.
Richard highlights the environmental and financial benefits of being part of Origin Green. By taking part in the Bord Bia Sustainable Assurance Scheme, he discovered the economic value of keeping a cow outdoors extra days in the grazing season. He also highlights the environmental benefits of extending the amount of time livestock spend on grass - extra time on grass means less slurry produced.
He recognises the fact that farm audits allow him to compile a list of practical and realistic targets. Targets which result in a win-win situation of higher profitability while also decreasing environmental impact.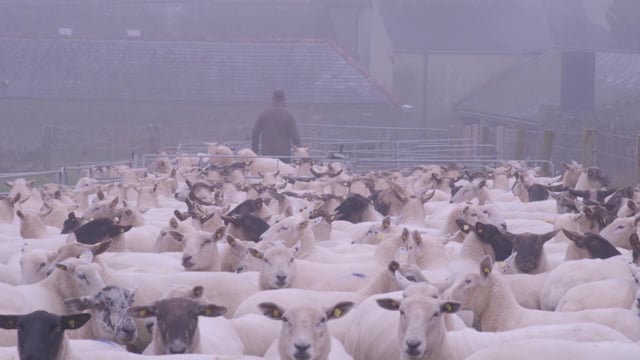 Similar Members
Michael Murphy - Beef Farmer
Michael has always focused on farming efficiently, and in 2012 he was recognised for this when he won Bord Bia's national award for sustainable farming. More recently in 2015, Michael was also crowned Ireland's Beef Farmer of the Year.
Pat Redmond
Brothers Pat and Tom Redmond own a large farm business spanning 120 hectares of grassland, tillage and vegetable crops. Their beef enterprise focuses on the rearing of over 500 Angus-cross heifer calves each spring.