FoodCloud
Tackling the issue of food surplus, one good meal at a time
FoodCloud is a social enterprise that connects businesses with surplus food with charities across Ireland. Every year, roughly one third of the food produced in the world for human consumption is lost or wasted – approximately 1.3 billion tonnes of food.
FoodCloud - through its retail app and its warehouse model, FoodCloud Hubs - works with retailers and food manufacturing businesses with the objective of rescuing as much good quality food from the supply chain, prioritising feeding people before looking at other disposal options.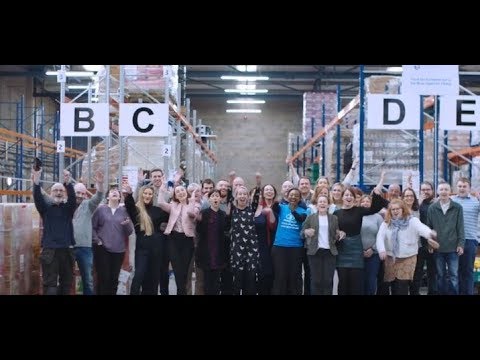 Making food surplus an opportunity
Reduction of food surplus represents a great opportunity for food businesses – from minimising costs, gaining revenue from increased yield, reducing waste transport and associated air emissions, lowering costs to landfill to increasing revenue from by-products recovered from what would otherwise be solid waste, and demonstrating social responsibility by supporting those in need in our communities.
Helping Origin Green members make a difference
As an Origin Green Partner, FoodCloud is dedicated to making surplus food rescue and redistribution affordable and scalable for the food industry, who often find that they have too much. FoodCloud's tech-based solution allows businesses to measure their impact in terms of surplus and the charities and communities benefiting from the donations, which helps Origin Green members track KPIs towards achieving their sustainability goals.
Contributions to date
To date, Origin Green members through FoodCloud Hubs have made the following contributions as part of their Origin Green targets:
42 Origin Green Members have donated to FoodCloud Hubs
4,717 Tonnes of Surplus Food Redistributed
How it works
Other Origin Green Partners
Conscious Cup Campaign
The Conscious Cup Campaign [CCC] is Ireland's first national voluntary network inviting purveyors of hot & cold drinks to help Ireland achieve EU targets, reducing waste going to landfill while also promoting a circular economy in a move away from the disposable cup.
Mabbett
Mabbett is the Origin Green programme's third-party verification partner. Following review and approval by Bord Bia, all Origin Green sustainability plans are verified by Mabbett for accuracy, robustness and credibility.